Staff
National Staff
---
Director of Communications
Aubrey Blankenship is the Director of Communications for American Majority. She has a background in writing and editing, social media marketing, public speaking and grassroots activism.
Aubrey graduated with highest honors in 2009 with her bachelor's degree in Journalism followed by her master's in Media Communications in 2011. She published a master's thesis analyzing how the news media frames political news. Aubrey has worked as editor-in-chief for an online magazine that examines politics and culture for young professionals and content writer and editor for a legal defense firm. From 2009-2011 she taught public speaking and communications classes to over 200 college students.
Her grassroots experience includes leading a campus organization with the goal of educating students on grassroots activism and policy issues. She led GOTV teams across the country, supervising hundreds of volunteers on key campaigns including Bush/Cheney in 2004 and candidates for the Florida House (2004), US Congress in Illinois (2006) and Virginia House and Senate (2008-2010).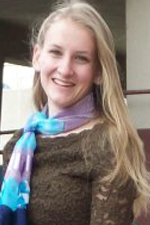 Director of Operations
Teresa is the Director of Operations for American Majority.
Having graduated in May 2013 from Patrick Henry College with a degree in government, she is excited to be working in her field of study through American Majority.
Both originally from the Southwest, Teresa and her husband live in Northern Virginia.
Development Manager

Ryan Tait is the Development Manager for American Majority.
Prior to joining American Majority, he was on the development staff at Americans United for Life. Working through the Koch Internship Program, Ryan was a development and journalism intern for Radio America and the American Veterans Center.
A fifth generation Florida native, he holds a degree in Political Science and has worked on multiple campaigns in Florida's crucial I-4 corridor including Daniel Webster for Congress and the local chapter of President Bush's 2004 campaign.
An avid college football fan and political junkie, Ryan lives in Northern Virginia and complains about the state income tax.
New Leaders Project Director
Jaoni has been with American Majority since 2008, first as the Director of Administration in the National Office, and she is now managing the organization's New Leaders Project. Previously, she taught seventh and eighth grade history, and worked in office administration. A graduate of Liberty University, Jaoni studied history and government, interned at the White House during the Bush Administration and began volunteering for political campaigns and organizations as a teen. She lives in Northern Virginia with her husband and two young sons, following the Washington Nationals and Redskins, and holding onto hope for a championship someday.
Pennsylvania
---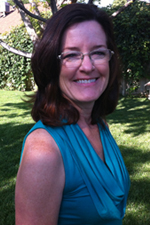 Field Director of American Majority Pennsylvania
Jamie ran the office of American Majority Action in Chester County, Pennsylvania during the 2012 presidential election. As part of that office's activity, the group of grassroots activists that came together knocked on 28,000 doors and turned Chester County from a county that went for President Obama in 2008 to a win for Romney in 2012.
Jamie has helped in supervisor and school director races and also ran Roger Howard's campaign to challenge the head of the Senate in Pennsylvania, Republican Dominic Pileggi. Roger's campaign spent $20,000 and Senator Pileggi spent $1.5 million. The lessons learned were innumerable.
Jamie is a founding member of The Coalition For Advancing Freedom, a grassroots, 9/12 group in Pennsylvania. The Coalition is involved in getting people to run for local office.
Jamie has been a stay-at-home mom for 20 years and has been involved in church, school, and community activities while raising three sons. She has been married to her husband Doyle for 29 years.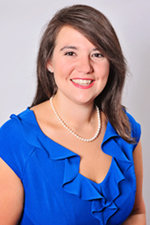 Executive Director of American Majority Pennsylvania
Cecilia has worked on a number of successful campaigns on the local, state, and national level as a grassroots organizer, field staff, and campaign manager. Prior to becoming Executive Director for American Majority, Cecilia worked as Western Pennsylvania Regional Field Director for American Majority Action.
She previously worked for the Republican Party of Pennsylvania as a Victory Director in the 2010 and 2012 election cycles and served as Executive Director of the Republican Party of Cambria County. Previous to her political work, she served as Communications and Development Director for both her high school alma mater and her family's funeral business. She is a graduate of the Anne B. Anstine Excellence in Public Service Series (Class of 2011).
Cecilia is a native of Ebensburg, Pennsylvania and a graduate of the Pennsylvania State University with a bachelor's degree in Communications. Cecilia brings a wealth of "hands on" experience to American Majority and looks forward to sharing it with those who are passionate about getting more involved in their community.
Wisconsin
---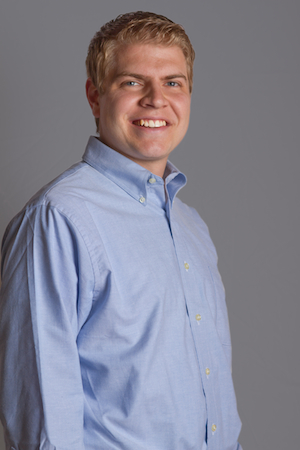 Executive Director of American Majority Wisconsin
Matt opened American Majority, Inc.'s Wisconsin office in October 2010. Under his leadership, American Majority Wisconsin has trained over 1,200 candidates, campaign managers and activists at more than 35 trainings across the state. During the height of the 2011 union protests in Madison, Matt organized American Majority's "I Stand with Walker" rally that gathered more than 10,000 patriots to show the nation their support for the Budget Repair Bill. Prior to both recall elections, Matt executed training blitzes, to equip hundreds of activists on how to help their candidates at many locations across Wisconsin. Matt has also deployed a massive online army through co-creating a Twitter hashtag – #Wiright – designed to mobilize grassroots conservatives online in an unprecedented way.
Batzel also ran American Majority Action's (AMA) Get out the Vote Operation prior to the Walker Recall Election. Under his guidance, AMA volunteers and staff knocked on more than 7,000 doors and contacted over 42,000 voters in key counties. In the three main counties AMA targeted, turnout increased 14.8%, which was more than double the average increase of turnout compared to 2010.
Batzel has appeared on Fox News' "Justice with Judge Jeanine," WTMJ-TV (Milwaukee), WISC-TV (Madison), FOX 6 Milwaukee, WPR's The Big Question with Joy Cardin, and The Jerry Bader Show. He has been quoted in numerous print and online publications including ABCNews.com, FoxBusiness.com, Reuters.com, CNBC.com, MSNBC.com, Washington Examiner, Milwaukee Journal Sentinel, Wisconsin State Journal, Green Bay Press Gazette, The Capital Times, Sheboygan Press, Appleton Post-Crescent, Fond du Lac Reporter, Wausau Daily Herald, WisOpinion.com, and WisPolitics.com. He also writes a diary for RedState.com that is frequently promoted to their Front Page and has been included in their Morning Briefing.
Prior to joining American Majority, Matt gained experience at the state and federal levels, including in all three branches of the federal government. He has a tax law background, having practiced in the private sector for over two years following his graduation from law school. He lives in Cedar Grove, Wisconsin with his wife and four children.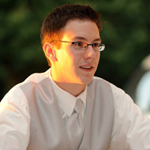 Campus Director of American Majority Wisconsin
James Flath is the Campus Director for American Majority. He has a background in youth education, campaigns, non-profit development and grassroots organization. James is a Wisconsin native who graduated from Patrick Henry College in Northern Virginia with a degree in American Politics and Policy.
James has led grassroots deployments across the country for candidates in New York, Virginia, Pennsylvania and Wisconsin. Prior to becoming the Campus Director, James was the Virginia State Coordinator for American Majority Action where he led over a hundred staff and volunteers across the state. He has worked in Wisconsin as staff on a U.S. Senate campaign and at the Republican Party of Wisconsin headquarters.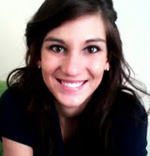 Field Staffer of American Majority Wisconsin
Kayla Gabrielse is the Field Staffer for American Majority, Wisconsin. Prior to her current position, Kayla has led efforts for the American Majority Action Sheboygan County Branch. She organized GOTV efforts, volunteers, and phone banks across the county. She was also leader of the "Youth Committee" for Sheboygan Liberty Coalition, her local Tea Party. She has managed the Sheboygan Tea Party, coordinated "sidewalk rally" events, and co-founded her community's ACT! for America Chapter. She has experience helping the Republican Party Headquarters in her neighborhood, and coordinated phone banks for local elections in her own home.
Kayla attended college to pursue a degree in Special Education. Shortly after attending college for some time, she realized Education was not the field for her, but went on to speak in front of groups on the challenges of being a conservative in a liberal college.
Kayla was born in West Palm Beach, Florida, and lived in the Everglades before moving to Wisconsin. She now resides in Sheboygan; where she lives with her husband, daughter, and Golden Retriever.