Twitter Activism Webinar: May 20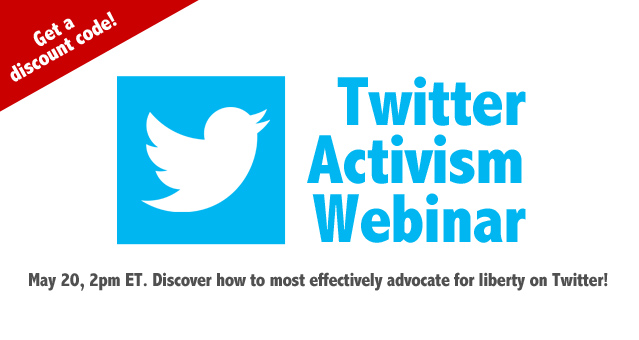 Learn to be more effective online!
There's no doubt that social media plays an important role in politics today. Most of us spend hours each week on various social networks. How can we most effectively advocate for liberty online?
Join us 
Tuesday, May 20th, at 2PM
, for an online Twitter Activism Webinar co-hosted by The Family Foundation. 
In this purely practical webinar, learn the steps and tools to make an immediate impact with your Twitter account. Whether you're an advanced "Twittivist" (that's Twitter + activist) or you're just beginning, this training will help you become a better voice for conservatism online. Discover:
The essentials of an effective Twitter account

Tools to grow your audience

When and how often to tweet

How to utilize Twitter at an event

Ways to get the best breaking news and commentary through Twitter

How to incorporate Twitter into other conservative activities