Staff
American Majority is the organizing arm for conservatives. We are helping put in place the nation's new, conservative grassroots infrastructure. American Majority uses cutting-edge training and technology to empower individuals and groups with the most effective tools for promoting liberty through limited government. American Majority trains thousands of activists and new leaders each year in communities across the country to be catalysts for authentic change in government. American Majority has conducted over 800 trainings in 45 different states, training over 30,000 new leaders and activists.
As a non-profit, non-partisan organization it is dedicated to developing a new generation of American leadership that will reject the self-destructive policies associated with government expansion. We believe that change begins not in Washington, but in our state and local communities, where a significant percentage of government spending occurs. And we believe that if enough people will organize at the local level, it will lead to a groundswell that will bring national, generational change.
Take a look at our annual reports detailing our experiences over the past few years:
American Majority Team
---
Founder and CEO
As the founder and CEO of American Majority, as well as its sister organization, American Majority Action, Ned has been featured on Fox News, CNN, Politico and The Washington Post, among other notable media outlets. He is an occasional front-page contributor to RedState.com, and a Senior Editor of the American Spectator. [Full Bio]
President
Matt Robbins is the President of American Majority. He has personally trained thousands of political activists coast to coast and in several foreign countries on campaign management, communications and party and candidate development. [Full Bio]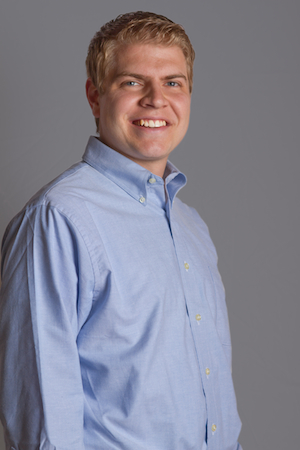 National Executive Director
Matt became National Executive Director following his tenure as Wisconsin Executive Director for American Majority. Under his leadership, the Wisconsin chapter of American Majority has trained 104 winning new leaders at the state and local level, held over 100 trainings, and trained more than 3,800 individuals over 3.5 years. [Full Bio]
National Staff
---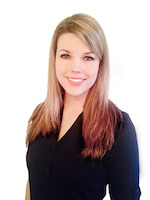 Director of Communications
Aubrey Blankenship is the Director of Communications for American Majority. She has a background in writing and editing, social media marketing, public speaking and grassroots activism.
Aubrey graduated with highest honors with her bachelor's degree in Journalism followed by her master's in Media Communications. She published a master's thesis analyzing how the news media frames political news. Aubrey has worked as editor-in-chief for an online magazine that examines politics and culture for young professionals and content writer and editor for a legal defense firm. From 2009-2011 she taught public speaking and communications classes to over 200 college students.
Her grassroots experience includes leading a campus organization with the goal of educating students on grassroots activism and policy issues. She led GOTV teams across the country, supervising hundreds of volunteers on key campaigns including Bush/Cheney in 2004 and candidates for the Florida House (2004), US Congress in Illinois (2006) and Virginia House and Senate (2008-2010).
Director of Operations
Angela is the Director of Operations for American Majority. She has an extensive professional background in higher education and program management. Angela has experience in grant writing, supervision, government, and online education.
Angela graduated from Blue Ridge Community & Technical College as a Phi Theta Kappa honor society member with certificates and LORs in Business, Management, Marketing, and Technology. She is a mother of four children and three grandchildren. She loves politics and genealogy and is a member of the Daughters of the American Revolution.
American Majority CPAC Director
Follow @lizdickinson8

Liz has a background in grassroots activism, outreach, county leadership, national security, and nonproliferation. Recruited by the CIA during grad school, Liz began her career as an Intelligence Analyst, briefing and writing finished intelligence for senior US officials on Russian issues. While she loved working for the Agency, she felt the pull to become involved in the political process—and improve much of what she saw happening at the national level. Free from the restraints of the Hatch Act, she jumped into politics, volunteering with state, local, and national campaigns to promote conservative candidates.
Liz recently served as First Vice-Chairman of the Loudoun County Republican Committee, as well as several other leadership positions in the Party. During her time there, she worked with elected officials and candidates, planned and oversaw the county's Republican convention, handled membership, special events, and Election Day staffing. Additionally, she has worked on several campaigns.
Liz holds an MA in International Policy Studies and a BA in Political Science and Russian. She is a news junkie, loves politics, elections, and anything related to international relations. Liz resides with her husband and their six children in Leesburg, VA.
Communications and Programs Intern
Kyrene is the Communications and Programs Intern for American Majority. She has experience is marketing, public relations, communications, social media and campaigning. Before beginning her internship with American Majority, Kyrene spent time volunteering and earned the Presidential Lifetime Service award for having over 4,000 volunteer hours.
Kyrene grew up in a military family and from a young age had love of country instilled in her. She graduated from Drury University in August of 2015 with a background in Communications/Journalism and a degree in Human Services with honors.
While in college Kyrene was the Vice President of the College Republicans, President of Students for Life of America and she worked on several different conservative political campaigns with Home School Legal Defense Association's Generation Joshua, a program for teens that equips them to use their beliefs to influence the political process. She now serves on the Generation Joshua's Leadership Corps.
Communications and Programs Intern
Having been a candidate for office and worked as State Senate Committee Secretary, Kirk is no stranger to the political world and the art of campaigning. Experienced in public speaking through Toastmasters International, volunteer service with the Civil Air Patrol, previously in the military, and currently pursuing a bachelors in American Politics and Policy, he has no plans to cease continuing a career path in the realm of political theory and public service.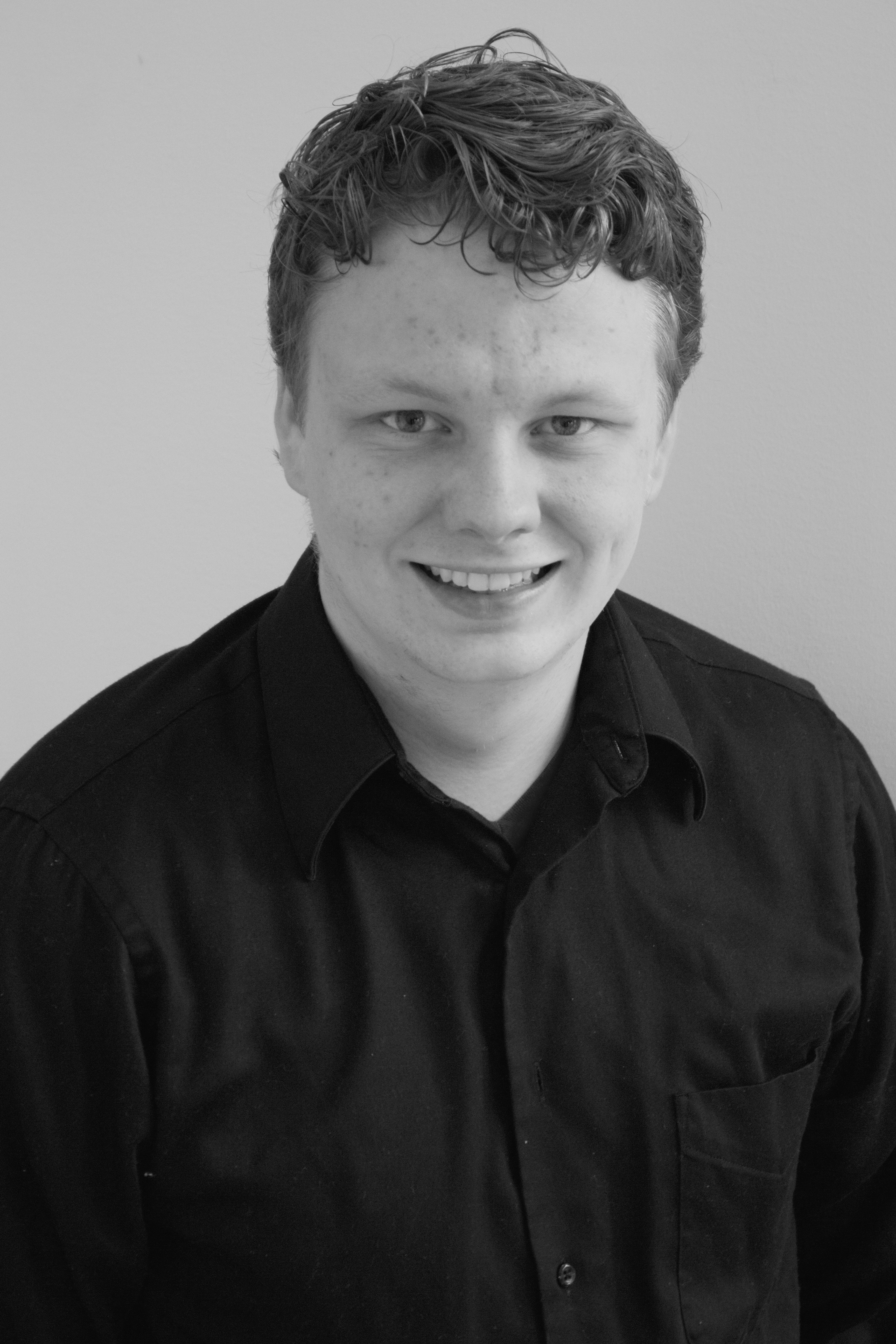 Communications and Programs Intern
Timothy Wier is a Communications & Programs Intern for American Majority, bringing experience in marketing, writing, editing, communications, fundraising, social media, and campaigning to the organization. Before coming to Patrick Henry College in 2012 to study Government, Timothy worked as a volunteer for a local state representative in his hometown of Mount Juliet, TN.
Since then, he has worked for the Leesburg Republican Victory Office & Generation Joshua as a volunteer. Additionally, he has been the Editor-in-Chief for the George Wythe Review, a domestic public policy journal at Patrick Henry College, since May 2014. In his spare time, Timothy enjoys playing the piano, producing plays, keeping up on the latest Broadway news, reading Business Insider, staying up-to-date on national political campaigns, and spending time with his wife, Keaghan.
American Majority Wisconsin Campus Director
Scott Ellis is the Campus Director for American Majority Wisconsin. Prior to his current position, Scott volunteered for conservative candidates and in spring 2013 Scott studied with the American Studies Program and interned for Senator Ron Johnson in D.C. Scott continued his time with the Senator as the paid intern in the Milwaukee office.
Scott attended Olivet Nazarene University and graduate in December 2013 with a political science degree. He was a member of the political science club, Capitol Hill Gang, as well as Pi Sigma Alpha, the political science honor society. His ultimate claim to fame was being the school mascot, Toby Tiger while he attended college.
Scott was born in Topeka, KS and moved to Wisconsin in 2004. He now resides in Wales, WI in the Kettle Moraine area.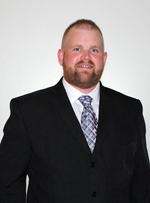 American Majority Wisconsin Field Director
Nate Nelson has built a career shaping public policy through grassroots efforts. He cut his teeth organizing at the University of Wisconsin Oshkosh, actively involved in student government, political campaigns and student org development. As a Leadership Institute graduate, Nate put those skills to use as an LI Field Representative, GOTV Field Representative for Governor Walker on his last County Executive race, State Senate Campaign Manager, and Legislative Assistant in the Wisconsin State Capitol.
Before joining American Majority, Nate has worked as Wisconsin's NRA Campaign Field Representative helping to elect a pro-gun Governor, Americans For Prosperity Field Coordinator, Heritage Action For America's Regional Coordinator and Chairman and Vice-Chairman of his County's Republican Party. As an avid outdoorsman, Nate spends his free time enjoying Wisconsin's lakes and woods with his wife and son.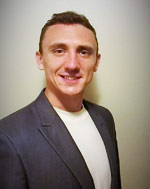 American Majority Wisconsin Youth Director
Micah Pearce is the Youth Director for American Majority. Since joining AM in 2013, Micah developed and brought American Majority's, Youth Grassroots Training to 10 states educating and activating youth to champion their values by making a difference in their government.
Prior to joining American Majority, Micah played a large part in an effort that contacted over 20,000 voters during the 2012 presidential election. He helped recruit, train, organize and lead volunteers during this effort. He also staffed several statewide courses with TeenPact Leadership School in the spring of 2013 where he educated youth about the political process.
Born and raised in Wisconsin, Micah is proud of his hard working Midwestern roots.
Vermont
---
American Majority Vermont Executive Director
Tayt is the executive director of American Majority Vermont. He has over sixteen years in state and local community development in Vermont, including his positions as the former executive director Vermont Republican Party and as state Commissioner of Economic, Housing and Community Development. Tayt has extensive experience as a campaign planner, including implementing budgeting and messaging, creative design, and voter identification and get-out-the-vote outreach programs. He graduated from St. Lawrence University with a Bachelor's degree in History.