The Leadership
Founder and CEO
Ned Ryun is the founder and CEO of American Majority, a non-partisan political training institute whose mission is to identify and mold the next wave of liberty-minded candidates, grassroots activists and community leaders. Under Ryun's leadership, American Majority has trained over 27,000 candidates and activists since January 2009, conducting over 800 in-person trainings in an unprecedented national effort to recruit new community leaders.
A former writer for President George W. Bush and the son of former Olympic medalist and U.S. Rep. Jim Ryun (R-KS), Ned Ryun is highly sought after for his commentary on Tea Party politics, the national political scene, grassroots engagement and the conservative movement in general. Ryun has appeared on Fox News' "The O'Reilly Factor," "Hannity," "Special Report with Brett Baier," "Your World with Neil Cavuto," "Fox & Friends," ABC's "World News Tonight" and has been quoted in numerous print publications including Time Magazine, The Wall Street Journal, The New York Times, Los Angeles Times, USA Today, Politico, The Washington Post, and The Washington Times. He also writes a monthly column for The American Spectator.
Prior to launching American Majority, Ryun founded and directed Generation Joshua, a civics education program for middle and high school students that reached a membership of nearly 10,000. Ryun graduated with Highest Distinction (summa cum laude) from the University of Kansas with degrees in English and History. Together with his father and twin brother, Drew, he also authored Heroes Among Us and The Courage to Run.
Ned Ryun resides in Purcellville, Virginia, with his wife and four children.
President of American Majority
Matt has served as political director for the California Republican Party, as a Coalitions director on the McCain-Palin campaign, and as Director of Training at the Leadership Institute.  He has also worked as campaign staff on the Bush-Cheney reelection campaign, in both state-level races and state government, and as a "friendly-fire" analyst in the Office of the Secretary of Defense at the Pentagon.
Matt has personally trained thousands of political activists coast to coast and in several foreign countries on campaign management, communications and party and candidate development.
Matt is an Arkansas native with a degree from Pepperdine University in Malibu, California. He blames the 80's comic strip "Bloom County" for an early and ongoing, perverse interest in politics and its absurdities.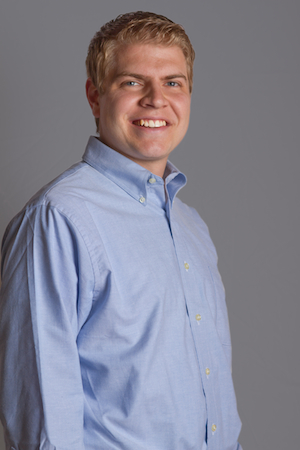 National Executive Director
Matt became National Executive Director following his tenure as Wisconsin Executive Director for American Majority. Under his leadership, the Wisconsin chapter of American Majority has trained 104 winning candidates at the state and local level, held over 100 trainings, and trained more than 3,800 individuals over 3.5 years. During the height of the 2011 union protests in Madison, Matt organized American Majority's "I Stand with Walker" rally that gathered more than 10,000 patriots to show the nation their support for public sector union reforms. Prior to both Wisconsin recall elections (2011 and 2012), Matt executed training blitzes, to equip hundreds of activists on how to help their candidates at many locations across Wisconsin. Matt has also deployed a massive online army through co-creating a Twitter hashtag – #Wiright – designed to mobilize grassroots conservatives online in an unprecedented way.
Batzel has appeared on Fox News' "Justice with Judge Jeanine," TMJ4 (Milwaukee), WISC-TV (Madison), FOX 6 Milwaukee, Wisconsin Public Radio and has been quoted in numerous print and online publications including NYTimes.com, ABCNews.com, Politico, Roll Call, FoxBusiness.com, Reuters.com, CNBC.com, MSNBC.com, Yahoo News, Washington Examiner, Chicago Tribune, and Milwaukee Journal Sentinel. He also writes columns that have appeared on FOXNation, Townhall.com, Redstate.com, and RightWisconsin.com.
Prior to joining American Majority, Matt gained experience at the state and federal levels, including in all three branches of the federal government. He has a tax law background, having practiced in the private sector for over two years following his graduation from law school. He lives in Cedar Grove, Wisconsin with his wife and four children.