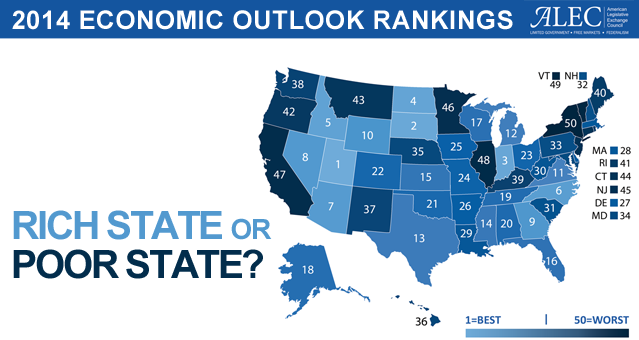 Which states have the best economic outlook in 2014? I'm not surprised to see states with lower taxes and limited regulation experience economic growth and job creation. (Congrats to Utah, South Dakota, Indiana, North Dakota and Idaho for earning the top spots!)
At American Majority we talk a lot about the need for state and local leaders to implement common sense fiscal reform because, frankly, the results speak for themselves. Over and over again.
Check out how your state ranks according to Rich States, Poor States, a report released this week by our friends at the American Legislative Exchange Council (ALEC).
Thanks for all you do (and Happy Easter)!