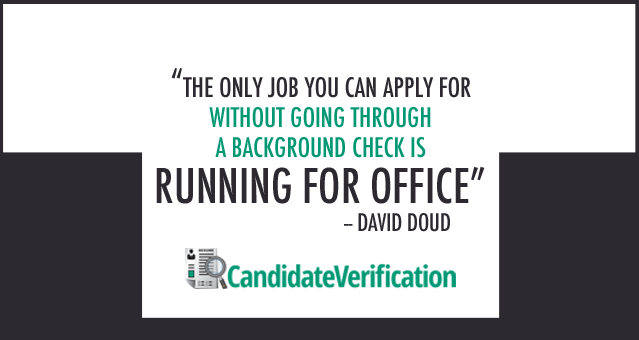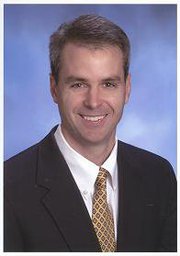 David Doud has taken his experience in campaigning and created a company that will prevent future candidates from having to suffer through the same problems he experienced, specifically: fraudulent campaigns.
Based out of Seattle, Washington, Doud's new organization – Candidate Verification – provides political candidates with free background checks in order to refute personal attacks and increase openness and trustworthiness. Candidate Verification uses the same tools and checks as any other business would use when hiring a new employee.

Accu-Screen, Inc., ADP, and The Society of Human Resource Managers released a study revealing that "78% of resumes are misleading, 53% of resumes and job applications contain falsifications, 33% of resumes have inaccurate job descriptions and 21% of resumes state fraudulent degrees on their resume."
There are a surprising amount of cases involving a candidate who promises to be have certain credentials when, in fact, he or she is involved in fraud, or may have even be involved in criminal activity.
"The only job you can apply for without going through a background check is running for office," says Doud.
The idea first came to Doud after having lost two elections to candidates who withheld critical information from the voters. In his first race for the state legislature, his opponent ran on a fiscal responsibility platform, but withheld the fact that his own small business had ended in bankrutcy four years ago. "It was a real embarrassment for everyone that supported him," said Doud. 
After the election, Doud stayed involved in the political process and ran for Port of Seattle Commission, a position that included responsibility for all the major ports in Seattle. Not to be deceived again, Doud ran a background check on his opponent and found that he had a state tax lien for taking too much unemployment insurance. Even though they spent the rest of the campaign talking about the background problem, he still lost the election. This second defeat got Doud thinking: "What are the chances of one American running twice where a basic background was such a big deal." 
Doud then came up with the idea for Candidate Verification. "It helps the [political] process and helps build more trust back in the political system."
Up and running for one year, Doud has attained partners that include his background check as part of their process – partners like Municipal League, a non-partisan candidate endorsement organization.
A candidate in New York heard about the organization and called Doud. "He wanted to verify his background because he was being slandered," said Doud. The candidate was able to verify his background, post it online, and put the slander aside, which is exactly why Candidate Verification was designed. "When people don't know who to trust, these campaigns get volatile," said Doud. Doud wants to help candidates get beyond the personal qualifications so they can focus their campaign on why they're running.
To find out more info, visit Candidate Verification and stay tuned for more tips and tricks of political campaigns.