It's no secret that people follow people. We read certain newspapers or news sites because specific columnists or reporters draw us in. We follow actors and actresses because we like their style and consequently are drawn to their work with various networks and studios.
(My guilty pleasure is I Facebook follow "Full House" darling Candace Cameron Bure and have therefore come to know and like her work with Hallmark Channel.)
Behind every great company is a great man or woman. Many of the most successful brands in the country have someone standing in front of the accompanying product, fearlessly associating with the brand and increasing its recognition worldwide.
Steve Jobs is the face of Apple. Bill Gates is the face of Microsoft. Richard Branson is the face of Virgin Airlines. Stefano Gabbana and Domenico Dolce are the faces of Dolce and Gabbana. Ralph Lauren is the face of, well, Ralph Lauren. The list goes on.
Former Sports Illustrated Supermodel Kathy Ireland is the face of her own namesake line of home goods and gowns — likewise are dressmaker extraordinaire Verga Wang, fashion designer Lilly Pulitzer and handbag designer Vera Bradley the faces of their own namesake lines. And does anyone recall Lisa Frank — the woman who made a fortune off her colorful stationary?
For this reason, it's important to let your personality shine through on your social-media platforms. Here are some ways to do just that!
1. Put your face front and center.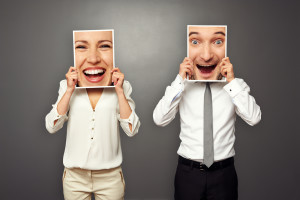 It's a letdown at times to be alerted of a new Twitter follower only to find the new follower is an organization or product. Unless you're The Atlantic or The Wall Street Journal, chances are I'm not going to be super excited to get a follow from the account. But, if the follow is from a real, live person, expect a follow back 😉
2. Diverge a little from your usual tweets or posts if it means showcasing your personality.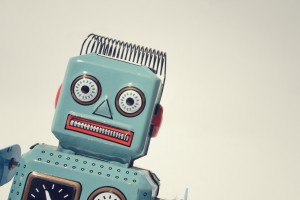 "Don't be afraid to not be a robot," Brett Relander, Huffington Post contributor and founder at Launch & Hustle, recently said at Right Online, an annual gathering of digital-media activists.
3. Like any good relationship, social media takes time.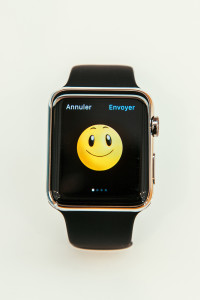 Set aside 15 to 30 minutes a day to read content that piques your interest. Then use that content as a launchpad for discussion with others interested in the article or its author. Engagement is half the battle.
4. Sprinkle visuals into your posts.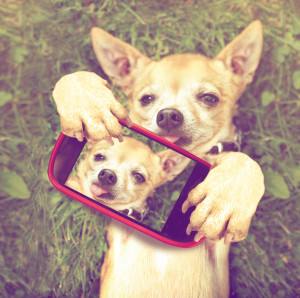 Images often drive up click-throughs and engagement. So, once in a while, snap a photo of what you're up to or include a funny meme or graphic in your Facebook post, Instagram or Tweet. Give people something to smile about throughout the day and you might just find a new friend.
Happy sharing!