American Majority is the organizing arm for conservatives. We are helping put in place the nation's new, conservative grassroots political infrastructure. American Majority uses cutting-edge training and technology to empower individuals and groups with the most effective tools for promoting liberty through limited government.
Upcoming Trainings View All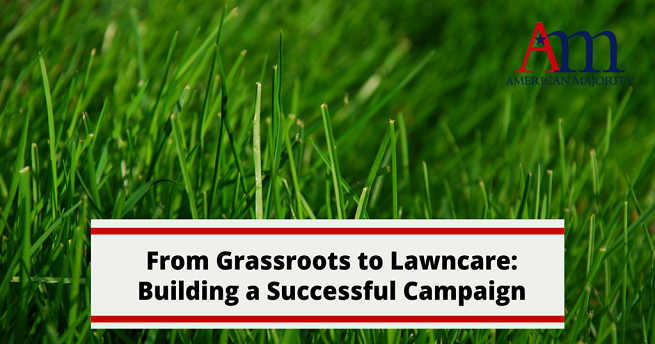 28 July 2015
Grassroots to Lawncare: Building a Successful Campaign Part Three
In Part Two of this series, I resumed discussing the requirements for building a grassroots campaign and how it's similar to growing a lawn. The following post will be a continuation of that, getting from fine hairs of grass to clumps and root growth and how that relates to an election.
Read More