American Majority is the organizing arm for conservatives. We are helping put in place the nation's new, conservative grassroots political infrastructure. American Majority uses cutting-edge training and technology to empower individuals and groups with the most effective tools for promoting liberty through limited government.
Upcoming Trainings View All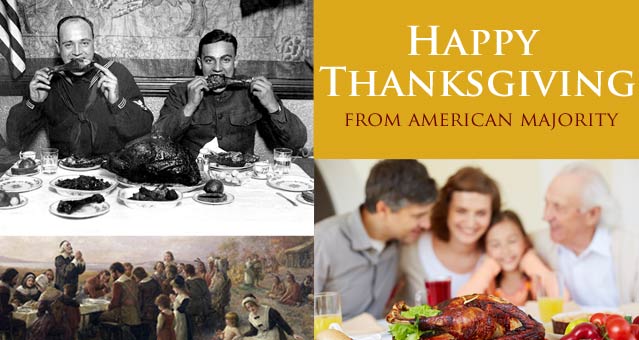 27 November 2014
Happy Thanksgiving from American Majority
Today we join generations of Americans who have gathered to celebrate and reflect on their blessings. We're thankful for our country and the freedom in which we live and raise our families. And we are thankful for you — our friends and supporters. Happy Thanksgiving!
Read More